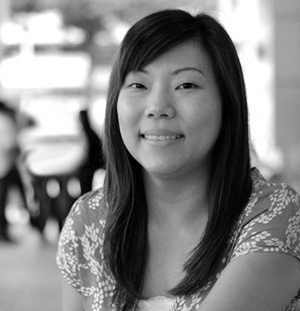 Joyce Lee
Joyce started attending Evangel Family Church in 2005, upon the invitation of one of her closest friends, who back then just happened to be residing opposite the church.
Joyce graduated from Murdoch University in Perth with a Bachelor degree in Marketing and the Media. Thereafter, she spent about 8 years developing and establishing design as the bedrock of the industry's profitability for Singapore Furniture Industries Council and for DesignSingapore Council. Joyce is grateful for the meaningful learning and travel opportunities derived through her working years.
In May 2012, Joyce responded to join Evangel as its full-time staff and she supported the Yellowren Productions team to spearhead and organise community arts projects to bring transformation of the community through the spaces of arts.
However Joyce took a hiatus from full-time work to become a stay-at-home mummy for Elliot when he turned one year old. During this period, she helped out weekly at Yellowren School of Music for two week-day afternoons.
In November 2018, God opened doors for Joyce to take on the role of Community Arts Manager with Yellowren Productions.
Joyce enjoys food-ing (Singaporeans' favourite activity of hunting for good places for food), cooking and travelling. She is married to Tony, her favourite 'travelling' companion and they are blessed with Elliot, a fun-loving and curious little boy.