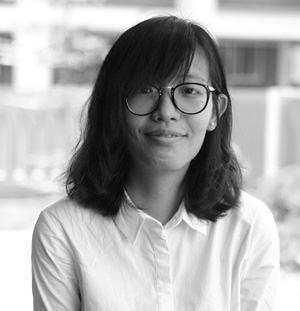 Li Meilin
Meilin graduated from Nanyang Polytechnic with a Diploma in Motion Graphics and Broadcast Design.
Growing up in Shenyang, Liaoning, China, Meilin first came to Singapore to study in 2007. She came to Evangel in 2008 on the nudging of her guardian, with the initial intention to make new friends and to improve her English. That, of course, didn't really help her as a non-English speaking freethinker to understand more about God.
What led her to Christ was after a tragedy that caused her to lose her mother overnight and inflicted with permanent injuries on her body. She started thinking and questioning about life. When there are questions, there will be answers, and she had gotten the right ones. She is thankful that God is always good to her; God never fails to provide and meet every of her needs. Cape of Colors had supported her financially so that she could complete her studies in Singapore. She is also blessed with talents in singing, doing arts and communicating with the youths. Meilin joined Evangel in April 2015 and is presently a Senior Creative Specialist with Yellowren Productions, specialising in graphical and video communication. Meilin leads in worship and has ventured into songwriting. During her free time, she likes to explore places and experiment with various forms of art.